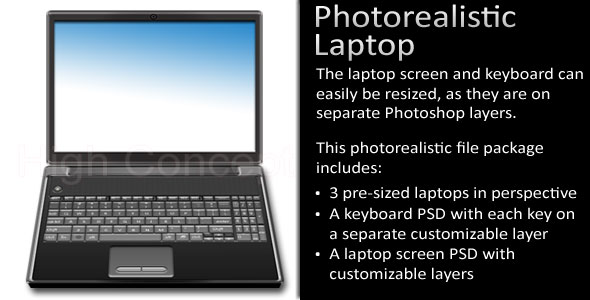 Spruce up your Web site with a photorealistic laptop. This black laptop is available in three sizes——small, medium, and large. Click here to view the full-sized versions.
Each laptop contains a screen and keyboard on separate Photoshop layers for fast resizing. Also included are separate PSD files for the laptop screen and keyboard.
The screen colors can be changed, as can the chassis.
The keyboard file contains separate layers for the keys, keyboard letters, and keyboard numbers, making it possible to use different colors and different fonts.
Price: $7
File Types Included: .JPG and Layered .PSD
Resolution: 72 dpi
Dimensions: 800×1400
Purchases: 14